Montan Dentist is much more than just a dental practice. In fact, we provide a full cultural travel experience. Our accommodation is the perfect place to base yourself if you're looking to embark on a dental vacation.
More than just a dental practice
the perfect place to base yourself if you're looking to embark on a dental vacation
We have six premium apartments located on the same sight as our dental practice for our guests to stay, relax and recover in during their visit and take in the finest sights that Romania has to offer.
Centrally located in Brasov, our apartments are spacious, comfortable, clean and contain all of the modern conveniences that you'll need to help you feel at home during your stay. We also provide spacious family suites for people travelling with children or as a group and Brasov has plenty of activities to keep the whole family entertained. Secure parking, fast Wi-Fi and cooking and laundry appliances are also included. Our balconies offer unbeatable views of the old town and the stunning Carpathian Mountains beyond and are a great place to wind down at the end of the day.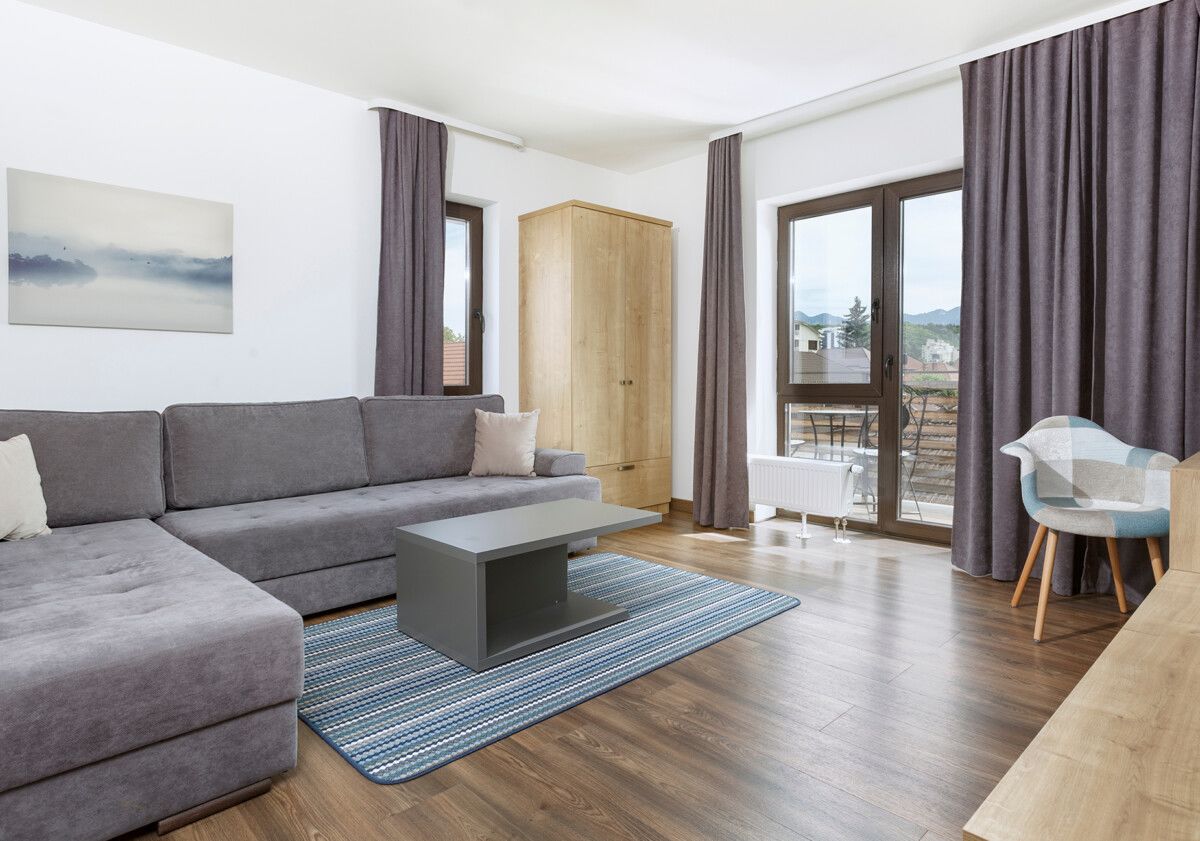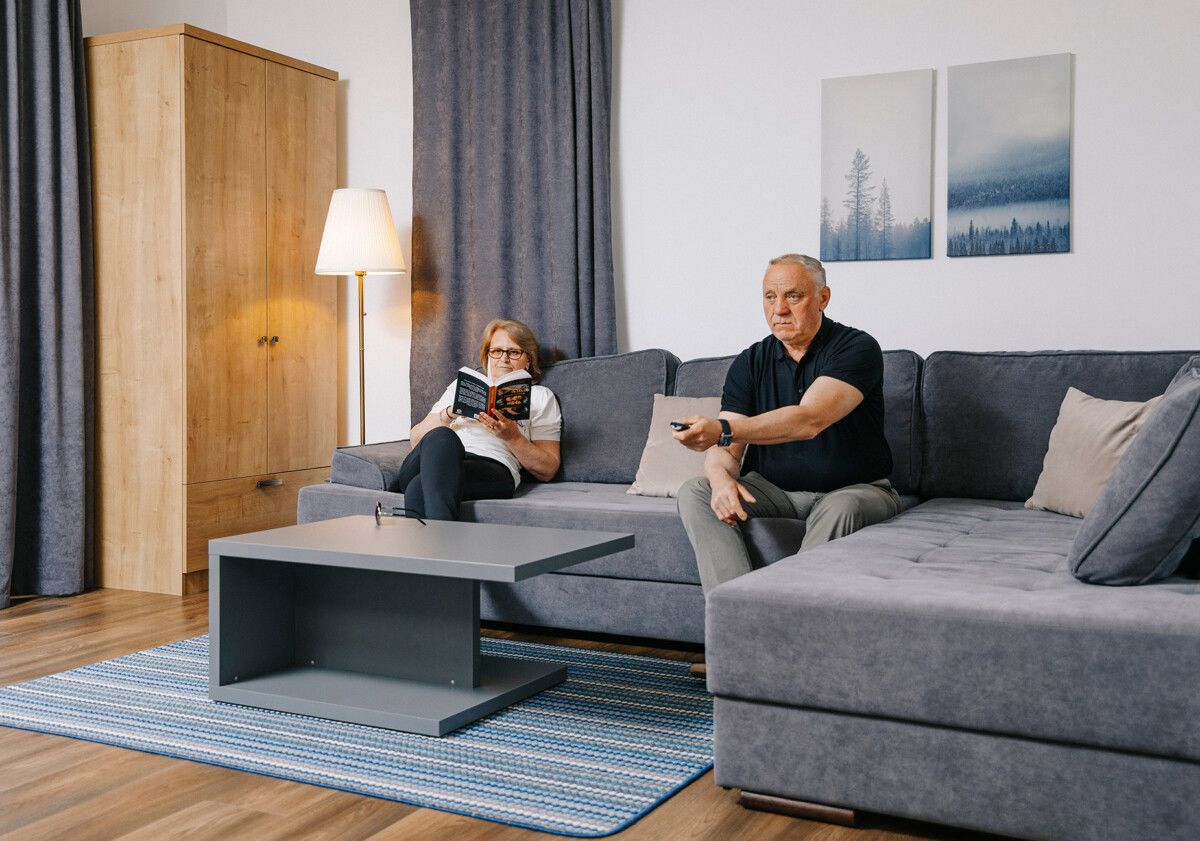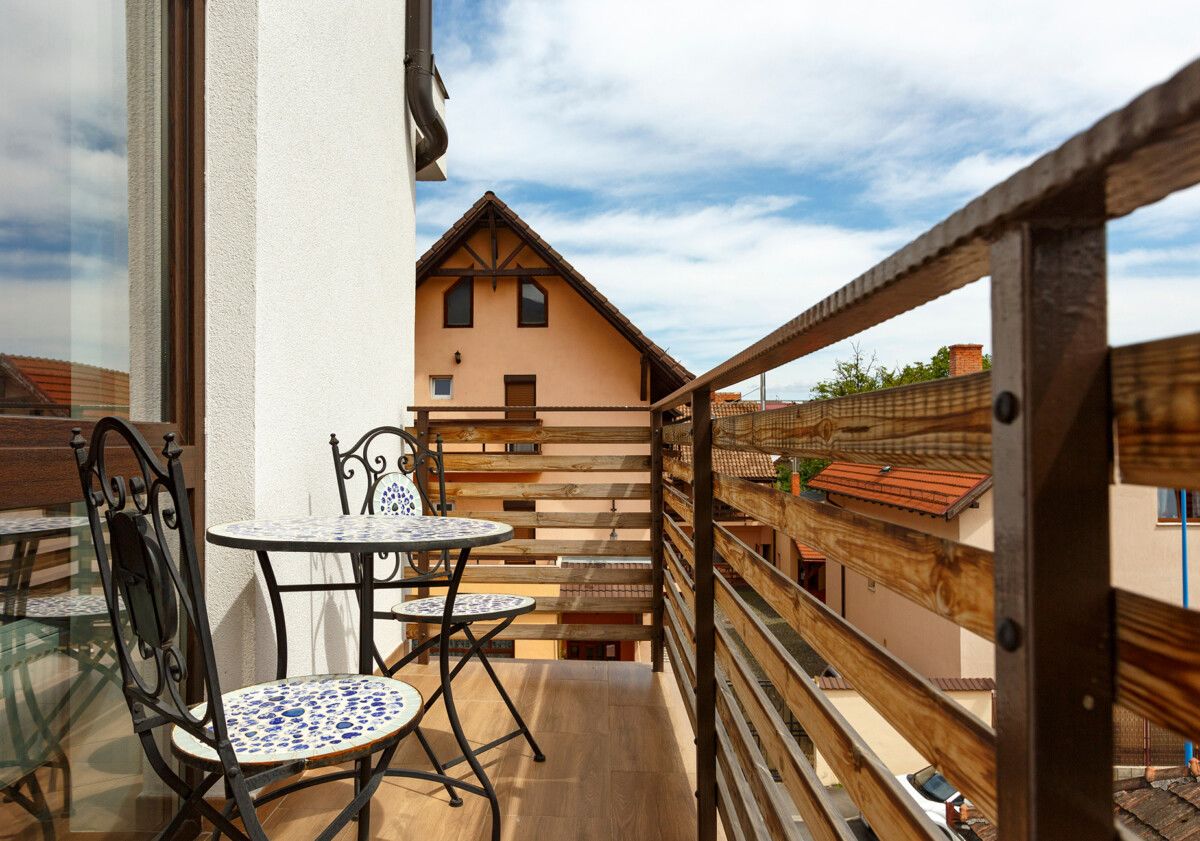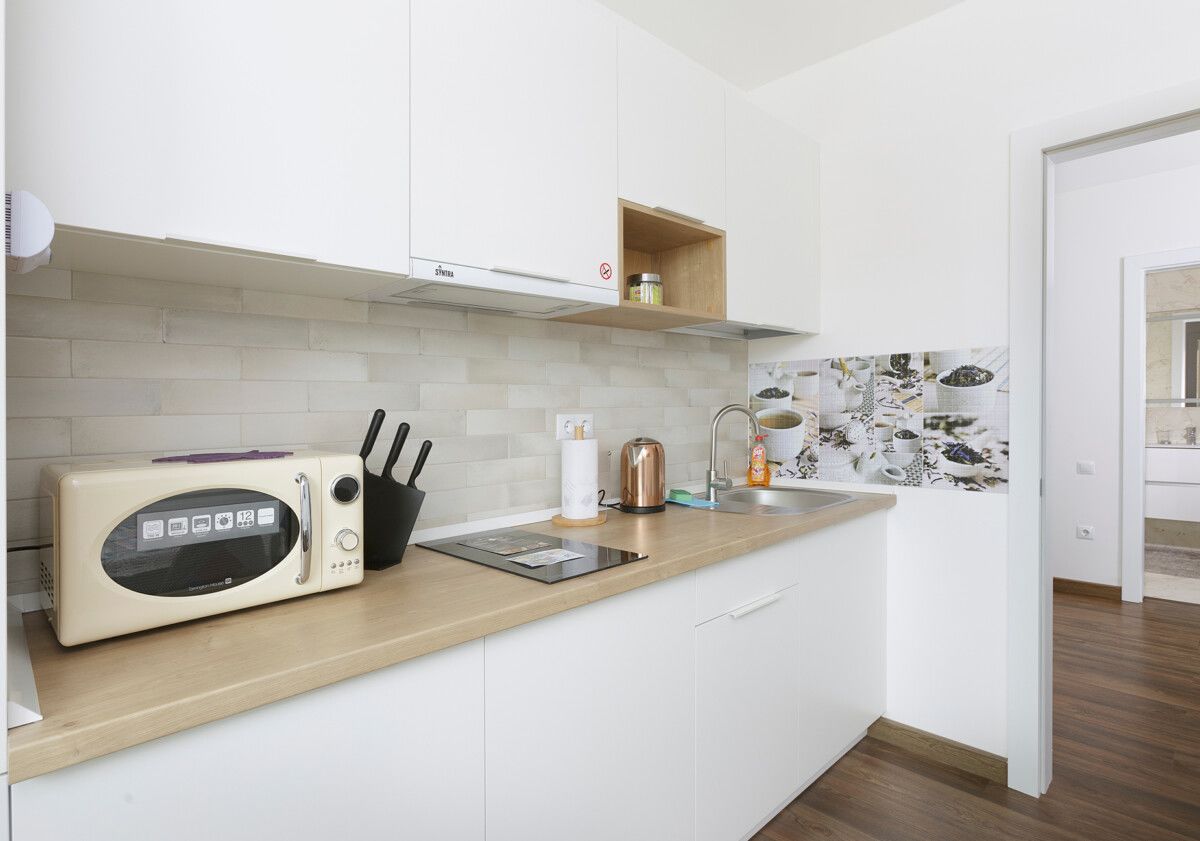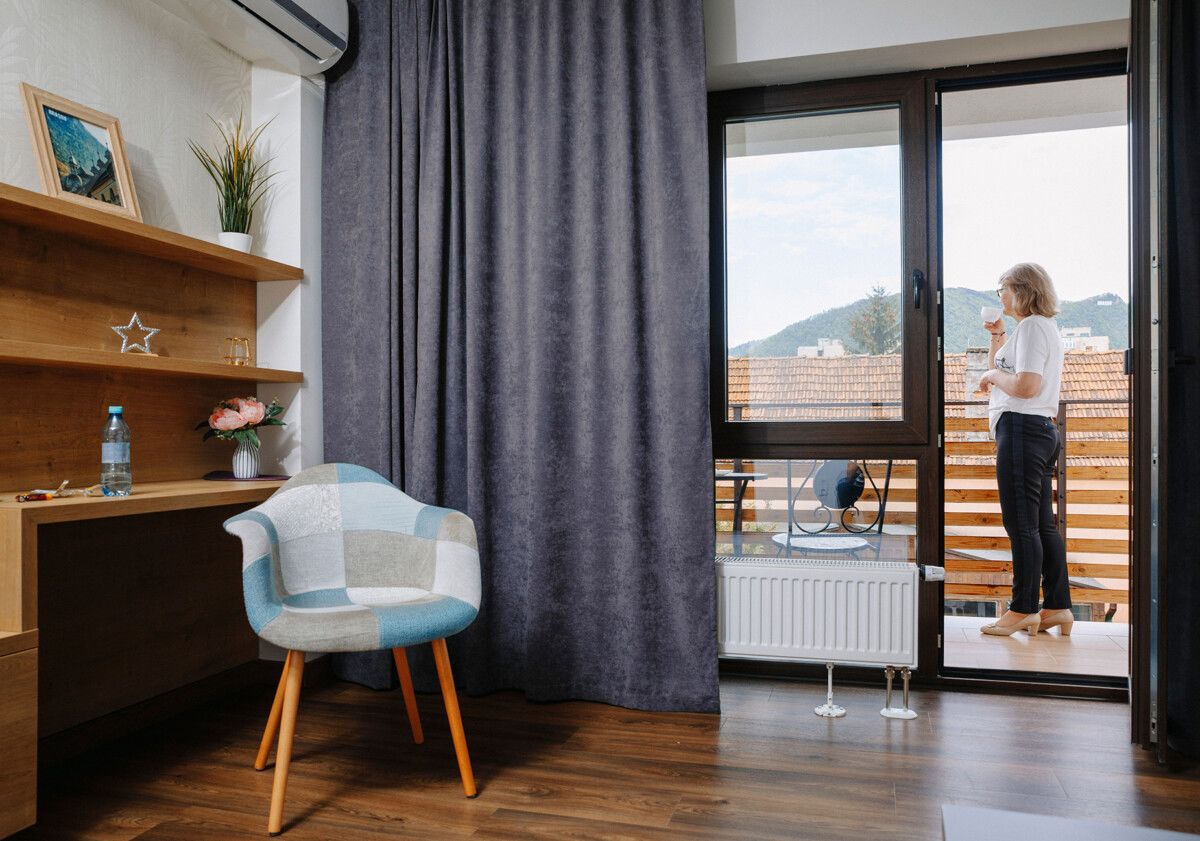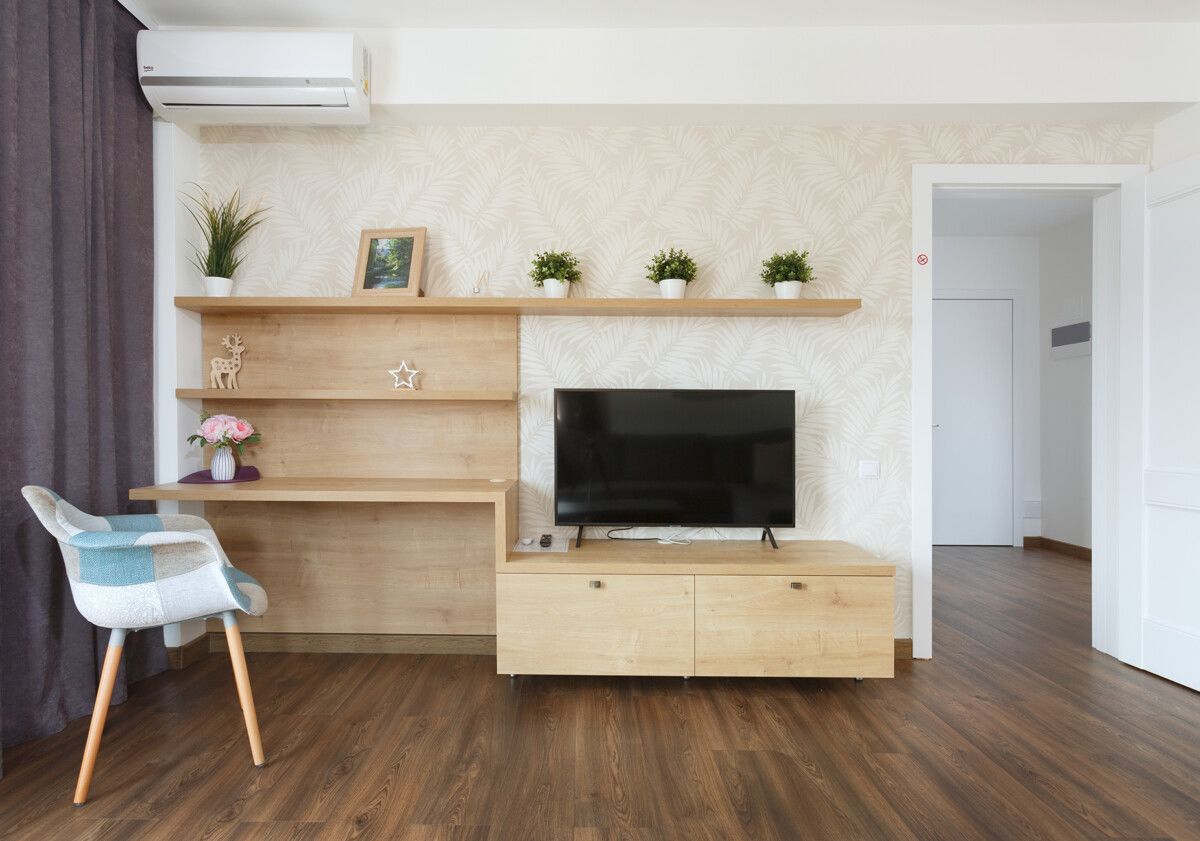 From culture and history, great food and ancient architecture to incredible nature and scenery, Brasov has it all! It's one of the most visited and well-loved cities in Romania and the city streets are awash with friendly and welcoming people.
Brasov is part of the renowned region of Transylvania, famous for its ancient castles, churches and gothic architecture. Fans of history and culture will struggle to find a city with as many interesting sights, perhaps the most famous sight being Bran Castle with its associations to Dracula.
The city is nestled amongst the South Carpathian mountain range, making it the perfect place for nature lovers to get out and explore some of Europe's most beautiful scenery. It's also a great place for more adventurous people with hundreds of mountain trails for hiking and mountain biking and you can even go skiing in the winter months when the region is dusted with snow. The mountains also provide spectacular panoramic views of the city and the surrounding area.
For visitors looking to see beyond the city and explore more of Romania, Brasov is the perfect base as it is located right at the heart of the country. From Brasov, you can easily visit the sandy beaches of the Black Sea, discover wildlife on the Danube Delta or see the capital city of Bucharest.
There are excellent road and rail transport links connecting Brasov to the rest of Romania and we include airport transfers for all of our dental tourists as part of the package. Our staff will also be happy to help you book excursions in and around Brasov and beyond so that you can really make the most of your visit. From Brasov you can:
Visit Bran Castle (Dracula's Castle) and Peles Castle in Sinaia.
Take a guided city sightseeing tour of Bucharest.
Visit the Seven Ladders Canyon with its incredible waterfalls.
Take a trip to Prejmer fortified church and Rashnov Citadel
See the Rupea Fortress and Sighisoara Old Town
Get some adrenaline flowing at the Brasov Aventura Park – the largest adventure park in Eastern Europe. It's perfect for adults and children alike!
Take a private skiing lesson in the Poiana ski resort.
Experience amazing views on the Transfăgărășean mountain road and visit Sibiu Old Town.
As well as helping you find the best things to do during your stay, our staff will also be able to direct you to the very best restaurants, cafes and neighbourhoods of Brasov so that you can enjoy the finer things in the city like a local.
To find out more about booking your dental vacation with Montan Dentist, don't hesitate to contact us.
start your journey towards improved dental health
To start your journey towards improved dental health, don't hesitate to get in touch with us today. Our dedicated team is on hand waiting to answer any questions that you may have about your dental vacation and our procedures.